Skip-A-Pay
Skip-A-Pay is hassle-free solution from WVU Credit Union. We all have experienced times when unexpected expenses arise or budgets become tighter than usual. It can be stressful juggling daily expenses with loan payments, and in such situations, a little flexibility can go a long way.
That is where WVU Credit Union's Skip-A-Pay program comes to the rescue. Skip-A-Pay is an innovative feature that grants members of WVU Credit Union the option to skip a full month of loan payments by simply paying a nominal fee of $25. This program allows you to temporarily postpone your loan payment, providing some financial breathing room when you need it most.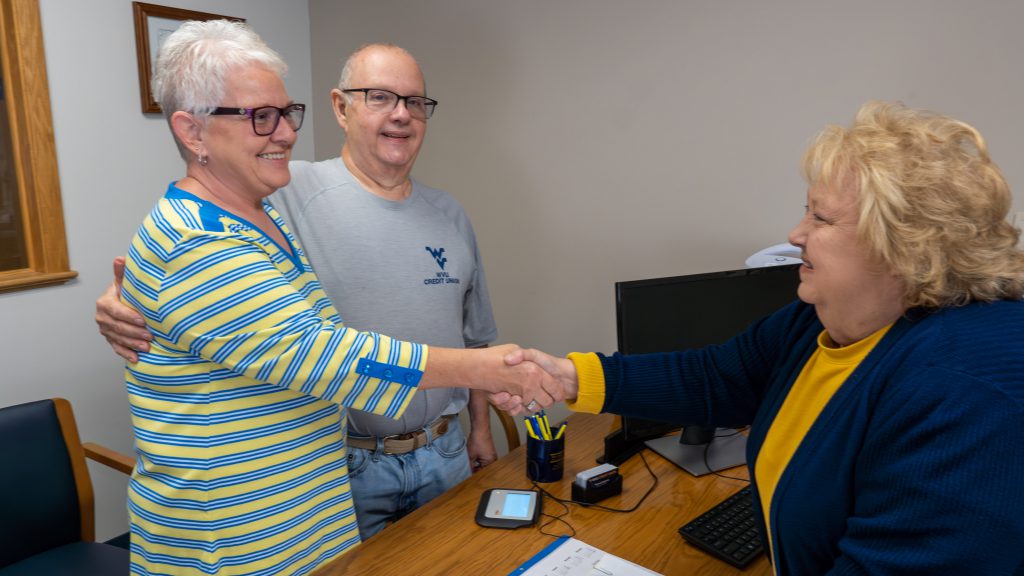 The concept behind Skip-A-Pay is simple: instead of worrying about your loan payment for a month, you pay a small fee instead. This means you can redirect funds towards other pressing needs like unexpected medical bills, home repairs, or even that long-overdue family vacation. By offering this service, WVU Credit Union aims to alleviate financial stress and support its members during challenging times. Meeting the eligibility criteria for Skip-A-Pay is quite straightforward. If you have an eligible loan with WVU Credit Union and your payments are up to date, you can take advantage of this convenience.
It is important to remember that this program is subject to certain terms and conditions, which can be easily accessed by downloading the Skip-A-Pay form below. You can submit your request by emailing the completed form to loanapps@wvucu.com. You can also visit our office, or make a phone call to one or our loan officers to make the request. Once your request has been approved, the standard loan payment due for the chosen month is skipped, allowing you to allocate those funds elsewhere. It is important to note that interest continues to accrue during this skipped month, and the loan term will be extended accordingly. However, the extension of the loan term enables you to maintain your good standing with the credit union without any negative consequences.
WVU Credit Union understands the diverse needs of its members and is committed to providing exceptional services that truly benefit them. Skip-A-Pay is just one of the many ways this credit union goes above and beyond to ensure its members are well taken care of. So, if you find yourself in a pinch and need a little extra financial flexibility, consider WVU Credit Union's Skip-A-Pay program. By paying a mere $25 fee, you can temporarily skip a loan payment and focus on your immediate financial priorities. Do not let unforeseen expenses hold you back – take advantage of Skip-A-Pay and experience the peace of mind it provides.