Coinstar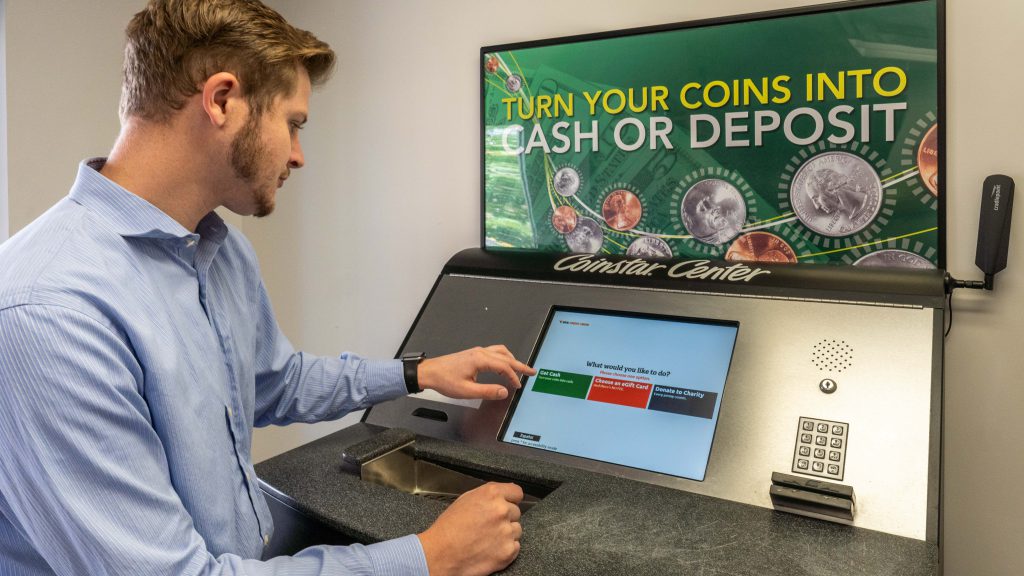 Do you often find yourself with a jar full of loose change, wondering where you can get it counted for free? Well, look no further! The WVU Credit Union has partnered with Coinstar to provide a convenient and cost-free solution for all your coin-counting needs.
Coin counting machines have become increasingly popular over the years, as they offer a hassle-free way to convert loose change into cash or deposit it directly into your bank account. Traditionally, coin counting machines charged a fee for their services, which can quickly eat into your hard-earned savings. However, the WVU Credit Union understands the importance of providing value-added services to its members, and that's why they have teamed up with Coinstar to offer FREE coin counting.
As a member of the WVU Credit Union, you can now avail yourself of this complimentary service at our Coinstar kiosk. Whether you have a large jar of change or just a handful of coins, the Coinstar machine will accurately count them and provide you with a voucher or cash equivalent. Best of all, you won't lose a single cent to fees or charges.
Gone are the days of separating and rolling pennies, nickels, dimes, and quarters by hand. Thanks to Coinstar, the process has become quick and efficient. Just pour your mixed coins into the machine, let it do the counting, and watch as your voucher or cash value increases. It's that simple! But what if you're not a member of the WVU Credit Union? Don't worry; you can still benefit from Coinstar's services. While non-members will incur a small fee for using the machine, it is still a cost-effective way to turn your loose change into cash or gift cards to popular retailers.
Aside from offering free coin counting, Coinstar also provides additional services to make your life easier. If you don't want cash, you can choose a gift card from a wide selection of high-profile retailers like Amazon, Walmart, and Starbucks, among others.  The partnership between the WVU Credit Union and Coinstar is a testament to their dedication to member satisfaction. By offering this complimentary service, the credit union has shown their commitment to making everyday banking easier and more accessible to members.
So, next time you find yourself with a pile of change, remember that the WVU Credit Union has your back. It's a win-win situation – not only do you get to rid yourself of loose change, but you also leave with a little extra cash in your pocket!